Members: Justin - Drums, Jordan - Guitar, Tim - Vocals, Trevor - Bass
A Matter Calling for Urgent Recognition
These days, defining a band by it's name is not at all common enough. But one group of musicians found the perfect balance between a simple, emphatic name and a name that perfectly embodies their drive and dedication. That group of musicians is Urgency.

2006 was the year that Urgency came into complete fruition. But the band was not always a complete entity. The band began as a nameless project between drummer Justin Reese and guitarist Jordan Nicometo. Finding the sound the two needed was easy, finding the members was another story. That was until frontman Tim Knapp and bassist Trevor Hyland took to the project as if they'd been there all along.

Now wielding their triumphant EP release "Beauty Never Ceases" and spawning a plethera of fans spanning wide and far, Urgency is hitting the road and hitting the ground running, all in hopes of getting their point across - a point that says: we are a rock quartet that deserves more than just a first and second glance.


Get Your Hands On Our Debut EP!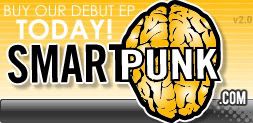 Be Our Friend On Myspace!






Urgency Contacts
Management
Nathan VanDame

Booking
GW Booking | GW Booking on Myspace

General
urgencylovesyou@gmail.com