Members: Pat, Ray, Pukes, Eric, Jason
YO. listen up,
The Semester was formed in September of 2003. Since '03 they have endured two member changes and four tours to make them the band they are today. In June of 2005, just days after four of the five members graduated from high school, they set out on their first tour. A full U.S. tour. Since then, The Semester have been independent touring machines, only stopping to record their most recent self released full-length debut, "New Beginnings & Happy Endings". The band just arrived home after a West Coast tour with LA friends, Enblessin, and one week later setting off on their East Coast bliss with Minnesota natives The Drive Back, and Long Island, New York's very own, Patent Pending. The Semester is currently passing out press kits like demo tapes and as many have said, good things are on the horizon for these boys. Their future plans include touring. Lots of it. They are currently scheduled to hit the West Coast in October and November, and after that, it could be anything. So keep your eyes pealed and your ears open. It's going to be a takeover.

we love you all, the semester
our myspace....

our site....


buy this shit.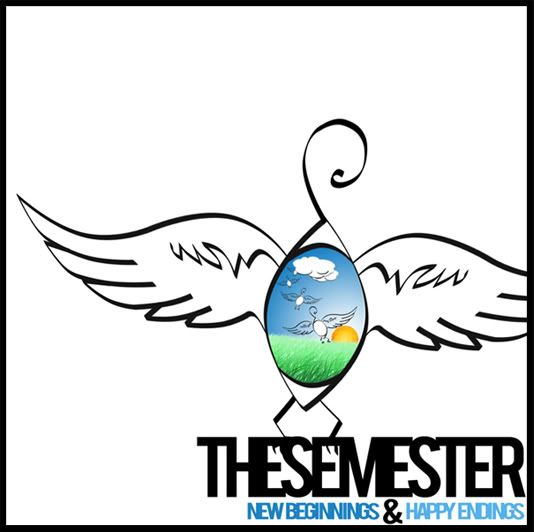 buy this shit.
----------------------------------------------------------------
CHECK OUT THE SEMESTER STREET MOB!!
participate in the take over. click it.