Members: Daniel (Vocals/Guitars), Georgiana (Vocals/Keys), Pablo (Guitar/Drums/Percussion)
Seeing Things Your Way
Booking Information:
To set up a concert please contact Daniel(at)theineloquent(dot)com or call (303)513-0830


The Ineloquent exists to give glory to God, to encourage and challenge the universal church and to share the Gospel of God's love with a world in need. The Ineloquent believes that any abilities they have or messages they bring forth are not their own, but come from God and are to be used for His glory. Without God in their lives, they have nothing to say. That is why they call themselves Ineloquent. The name was inspired by the story of Moses and his encounter with God in Exodus 3-4, especially 4:10-12. Here is the history of The Ineloquent:

Daniel Eakins grew up in Boulder, Colorado playing the French Horn. In high school he began writing and singing, and it didn't take long for him to realize that playing the French Horn and singing didn't go together very well so he picked up a guitar and hasn't looked back since. He continued to write and perform occasionally as a solo artist, but it wasn't until 2002 that he found his missing piece - in a girl named Georgiana Dobrovat from Concord, California. Georgiana was born in Bacau, Romania and moved to California when she was 5 years old after the fall of Communism. She grew up playing the piano and singing in the shower but never imagined she'd be making a life of it. Daniel and Georgiana met at Emmaus Bible College in Dubuque, Iowa and immediately saw something in each other. They both shared a passion for music and a passion for serving Jesus, so they began writing music and leading worship together.

In 2003, Daniel and Georgiana released their first EP under the name Contrite with pianist Luke Gray. Two years later, the band joined forces with Gregory Tanacea (bass) and Chris Peterson (drums) and Contrite released their second CD entitled Gravity.

2006 brought many changes, including a name change from Contrite to Ineloquent and the addition of guitar player Pablo Calderon, a Puerto Rico native who came to Dubuque from Houston, TX. Pablo, a bass player by trade, originally joined the band to play drums when drummer CP stepped down, but when CP returned it left Pablo in limbo. At a rehearsal, Pablo picked up the electric guitar and began playing. It sounded good to the rest of the group so they told him he should try playing guitar for the band. He responded with a statement like "I don't know how to play the guitar" to which the band replied, "You'll learn". He did. Pablo recorded a few new songs with the band and they released their first CD under the name Ineloquent, also entitled Gravity. 2006 also brought opportunities to play with Caedmon's Call and to compete as finalists in the Exalting Him national talent search.

With 2007 came the resignation of Gregory, who had not only played bass for 2 years but had engineered and helped produce all their music to date. Isaac Elgard (Ike), a college friend from Minneapolis, MN stepped in to fill gap, bringing with him exceptional talent on bass and guitar. At the end of the year, CP also resigned and the remaining band members relocated to Minneapolis to begin recording the new CD. The Ineloquent spent the winter recording at IPR (The Institute of Production & Recording) where Ike was in school.

In 2008 The Ineloquent spent the year touring and promoting the new CD, Seeing Things Your Way, which released in October. In November, Daniel and Georgiana moved to Boulder, Colorado to continue ministry there. Daniel, Georgiana and Pablo are currently the active members of The Ineloquent and plan to spend most of 2009 touring. Ministry, encouragement, challenge and evangelism remain at the heart of what they hope to accomplish in the future.



Check out our other sites for more pictures and songs:
Official
MySpace
Click here to buy our new CD "Seeing Things Your Way"!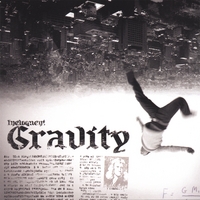 Click here to buy our EP CD "Gravity"!