Members: Kristina, Melissa, Francis, George, & Matt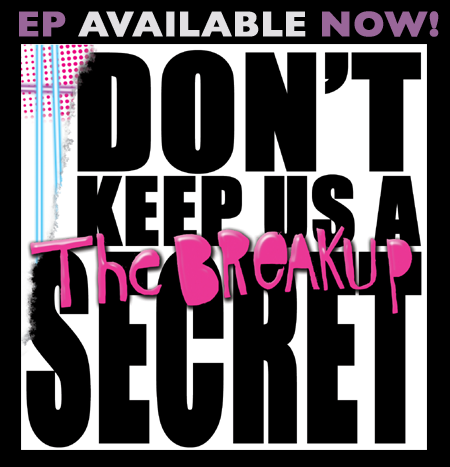 "When it takes at least four name drops to describe a band's sound instead of just one or two, there's a good chance that the band has a bright future ahead of them. The EP delivers and It's catchy in every way, shape, or form possible, and certainly has more substance than most of the girly bands."
-Ryan McDonough, TheDailyChorus.com
"Don't Keep Us A Secret is an 80's infused dance/pop/electronic EP that is quick, punchy, and has me inquiring and hoping that a full-length would be some of the same. They remind me of the music world's version of MTV's Fanny Pack, from America's Best Dance Crew. And I loved Fanny Pack because they were just different and there is something about this group that is different, in a good way."
-Jason Dunham for AbsolutePunk.net
"Southern California based-quintent The Breakup is truly a one of a kind band. Their combination of pop-punk and synthed out 80's sound sets them apart from other purely poppy bands out there. Chocked full of proactive energy and relentless work ethic there is no limit to what this band is going to add to their long list of big time achievements."
-AMP Magazine, Issue 36 Dec 08/Jan 09