Members: Rachel (vocals) | Taylor (guitar/vocals)
What started in early childhood for siblings Rachel and Taylor Clark, has finally blossomed into a mature folk-rock sound. Tender and vulnerable, stripped down and raw with emotion, Stage Fright Remedy shows you what they feel and makes you want to feel it too.

Displaying a remarkable wisdom and insight, Rachel, 22, and Taylor, 19, blend modern acoustic rock with traditional folk music to create a captivating experience. Rachel's sweetly tempered melodies add a more gentle spin on Taylor's emotionally charged vocals, while teasing acoustic melodies provide the perfect backdrop for strong, and surprisingly mature lyrics. Stage Fright Remedy brings us to a more serene place while chronicling the struggle it took to get there.

---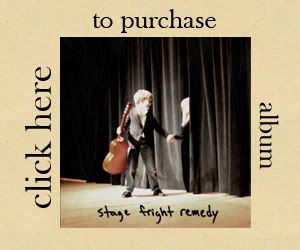 ---
---

---