Members: Conor, Jake, Bob, John
October, 28 2006 at The Multiplex - GRUDGEFEST - Madison, AL
7150 Wall Triana Blvd., Madison, 35756

@ THE MULTIPLEX: Nights Like These, My Children My Bride, All In, Who Stands Before Us, Sleeping Alone, The Crashing Falcon, Get Your Guns, AVAVAH, Radiotron, Fair Verona, The Icarus Plague, A Study In Scarlet, Sophia, Burial Within, more TBA


also

Tampa Bay kids...BE HERE!!!!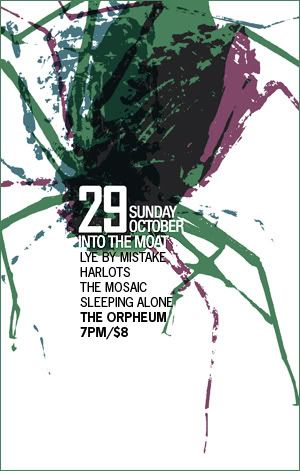 *please repost*
NEW MYSPACE ACCOUNT! WWW.MYPSACE.COM/SLEEPINGALONEFL. EVERYONE ADD US AND SPREAD THE WORD
Add us.