Emmy-Nominated Rie Sinclair may appear to be your average redhead bombshell but, in truth, she is; along with an unparalleled resume of almost a decade of writing and producing music. Her extensive experience shines through her inventive, creative writing style which includes an entire catalogue of music for ABC/Disney, as well as songs appearing in shows including Ghost Whisperer, The Vampire Diaries, Charmed, Californication, The Hills, Nurse Jackie, Bionic Woman, Law & Order (and the list goes on). The LA-based songstress has collaborated and co-written with an extensive list of talent, including Carmen Rizzo (Coldplay, Alanis Morissette), Zac Rae (The Fray, James Blunt), and Joel Shearer (Christina Aguilera, Meiko). Rie was nominated for an Emmy for the song, "Where You Are," that was co-written with producer-guitarist Bob Hartry (Rick Springfield). Her songwriting captures the contours and charisma of her mysterious and bittersweet sound. Additionally, Rie founded and runs her own label I Miss You Records, which she began in 2006 and since has released four EPs, three LPs and numerous singles.Rie's written dark melodies for Primetime Dramas and saucy love songs for Soaps. She has a secret collection of gems, and a series of releases off her own label - I MIss You Records. This songstress's latest endeavors include a side project inspired by Cash, Cline, Carter & Hank Sr., called Violet & Mayhem.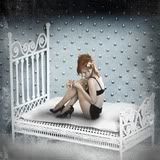 Remixes!
Launch date: 1/18/11
I Miss You Records announces: A Moment RieMixed
Brand new: the Ocean of sadness, check out the "RieMixes" to A Moment You Never Dreamed. And true to not what one would expect, Rie created a few more acoustic versions to her favorite songs from the album.
Starting 1/18 twenty-eleven, Rie's celebrating her launch by setting free stems to the featured RieMixes, "Island Of Hope" & "Ocean Of Sadness [Neptune's Bed]" and looking for remixers for Victoria.
Link to Rie's Soundcloud Page Here
to listen to the originals & mixers can follow the links to the stems.
Read more here:
Rie Sinclair on ArtistData
AS HEARD ON MTV:
Recently heard on MTV's, I Used To Be Fat: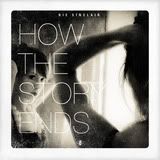 "How The Story Ends" Recently released on
Amazon
&
iTunes
Also recently heard, was my side project, Oliver The Penguin's "Second Chances". Track 9 off the first release Button Pusher, Available for download on
Amazon
.
Downlaod the Rie Sinclair iPhone App here!


Vampire Diaries end montage "No Way Out", Performed by Rie & co-written/co-produced with Mike Suby.
Buy it here on iTunes!!!
Starting Tues 1/18/11 Join the Kickstarter Campaign! Get exclusive content & officially part of her "Green Room" by partnering with Rie for her next Music Video to Neptune's Bed. Interact & submit ideas for the video. Check out:
Neptune's Bed Music Video