Members: Mark :: Toby :: Pat :: Travis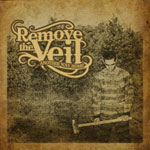 Remove The Veil
Another Way Home In Stores 10/16
Order "Another Way Home" online here for only $9.99
Remove The Veil on Myspace

Check out the Remove The Veil online store

Since forming in early 2005, Remove the Veil has been on an unstoppable mission to spread the word about their unique brand of hard-rocking, loud and fast southern metal.

But that's not the only reason the guys in Remove the Veil take the stage. Taking their name from a passage in 2 Corinthians 3:14, Remove the Veil has a purpose to share: "We feel like this is what God wants us to do as a band--reach kids by letting them know that you can be a Christian and still have fun."

Their hard-pounding rhythms and intricate guitar work coupled with solid, driving bass lines provide a platform that compliments the interwoven vocal patterns to create an unmistakable sound.

With their influences ranging from Merle Haggard to Metallica, the band blends a mix of southern rock, metal and hardcore into a genre that blurs the lines between mainstream and underground. Remove The Veil will be touring all spring and summer and their debut full length will hit stores in Fall of 2007 on Facedown Records.