Members: Radhames, Ian, Alec
Musical acts today can generally be defined with three words or less. Thats why its nice to take a step away from the genre cycle and experience a new sound. Orlandos Noon Blue, a band that can only be defined as powerful, aggressive, melodic, fast, slow, medium, soothing, angry and content, delivers that refreshing sound that transcends the ordinary. A sound that has attracted an incredibly diverse fan base by incorporating multiple musical styles within each song.

Noon Blue has shared the stage with such national acts as Taproot, Army of Anyone, Powerman 5000, Puddle of Mudd, Gym Class Heroes, 3, Phoenix Mourning, Cartel etc. In support of their 2005 release Out Of Our Hands, Noon Blue played the Orlando Warped Tour before touring the east coast. After performing in venues such as South Carolinas Headliners and New Yorks CBGBs, the band established a loyal multi-city fan base. In the November 2006 issue of Alternative Press Magazine they were selected as one of the top 4 unsigned bands. Noon Blue has recently completed their second full length cd (that is yet to be titled) and are planning to tour in support for it in the coming months.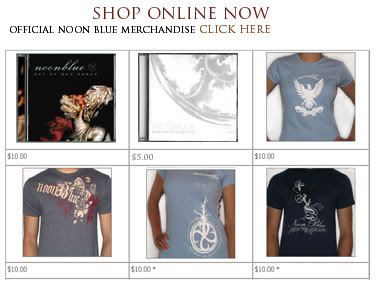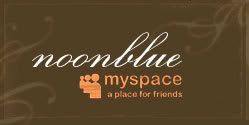 check us out on myspace!!!!