Red Hot Chili Peppers
' bassist Flea has released a new solo EP,
Helen Burns
, to benefit the
Silverlake Conservatory of Music
— a non-profit organization he co-founded with friends in 2001. For a limited time, fans can download the effort
here
on a name-your-price basis, and on August 9 it will become available for purchase through all digital retailers. Vinyl fan? Flea will also be releasing a
limited-edition, 180-gram vinyl
, autographed and packaged with a piece of one of the bass strings he used while touring.
So what can you expect from the bassist's solo work? "It is not a Chili Pepper record," he says. "It does not have songs that are like the Chili Peppers at all. It is a mostly instrumental, weird and arty record, the music is mostly just me creating soundscapes that are very emotional for me, but certainly not for everyone! Just me tripping out at home. I am putting it out to raise money for The Silverlake Conservatory of Music a community based non profit music school that I am an integral part of. There you have it. See you all soon I hope!"
Aside from his solo work, Flea has been working alongside
Radiohead
's Thom Yorke on the upcoming, two-track 12" debut of their electronic project, Atoms For Peace. Slated for an August 3 release on
Modeselektor's 50 Weapons imprint, the effort includes AFP's remix of Other Lives' "Tamer Animals" and a remix of their own unreleased track, "Other Side." The effort will be released both digitally and on vinyl.

For Helen Burns' full tracklisting and album art, see below.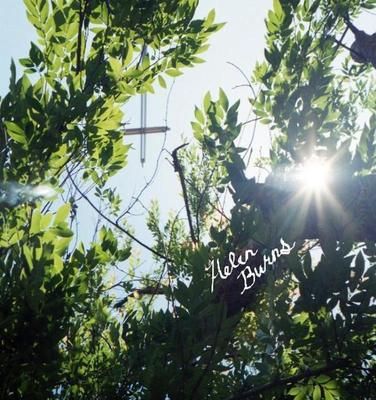 Tracklisting:
1. 333
2. Pedestal of Infamy
3. A Little Bit of Sanity
4. HelenBurns
5. 333 revisited
6. Lovelovelove