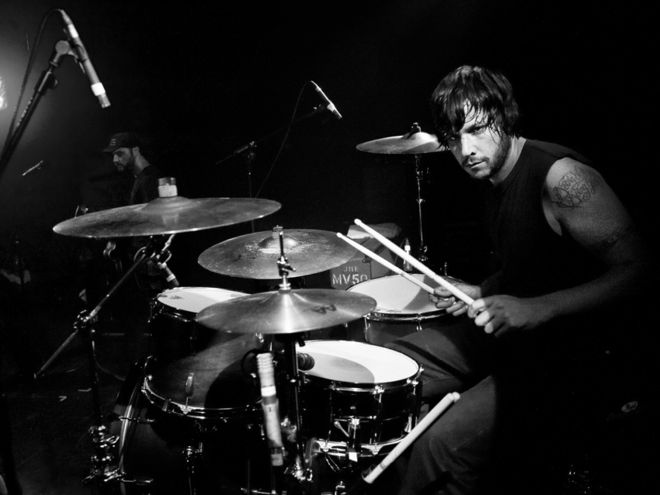 The Gaslight Anthem
's drummer, Benny Horowitz, has has added "new hardcore band" to his already full schedule. The drummer has created the side-project, Bottomfeeder, along with Derek Reilly, Corey Pereez, Dan King, and Mike Maroney. In a recent
interview with Alternative Press
, Horowitz explained the side-project not as an added stress, but as another musical endeavor to keep him busy:
I get bored really easy. I simply don't do well with free time. I want to keep working... I just want to play more music and write as much music as I can... [Bottomfeeder is] really a lot of fun. Everybody in the band is doing other bands and other shit. We get together and chill out and write tunes and go to the diner. It's cool. It's low stress and a lot of fun. I'm really enjoying it, you know?
The band has already released a self-titled, debut EP through Human Blood -- the new-found record label of Gaslight Anthem's guitarist, Alex Rosamilia -- and are passionate about continuing such endeavors in a purely DIY fashion. As Horowitz explained to AP, "with [Bottomfeeder], it's so easy to make decisions. It's so easy to move around and book shows. There's no one else involved, and we're really focused on keeping it that way. People have been trying to help and lend a hand and that's cool. But we're just having fun. There's nothing we can't do."
[via
Property of Zack
]