Members: Jeremy, Max, Myke, Josh
"Testing The Ends Of What They'll Put Up With" - The new full length record from NearMiss, is in stores everywhere NOW on Takeover Records. Go buy it.

We are currently on tour right now including the Vans Warped Tour then out with Voodoo Blue, check the shows page for details!!

We are looking for poeple who want to be a part of our Street Team all over the USA and Canada.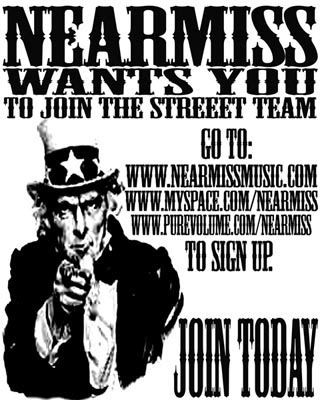 Buy the Takeover 3-Way #2 w/ NearMiss, The Matches, & Reeve Oliver here!! Features 3 unreleased songs from all 3 bands!!