Lavotchkin
Lavotchkin is a hard working five piece from the NorthEast of England. We Began in Feb 05 and played our first show on the 21st of July 05. One slight line up change was had when original 2nd guitarist was replaced in August 05 by Ben and since then we have been a solid line up.
Four demo tracks were recorded between August 05 and December 05, which then led to June 06 where we had our first EP "The Oldest Suicide Cult" released via STA Records. Since then we have been playing shows at all ends of the United Kingdom and have managed to have STA Records re-released our EP into shops via shellshock distribution which will be available from the 22nd of January 2007. Thanks for checking us out and we hope you like our songs that are up. If you do like the songs up please buy our EP as its nice to have something physical rather than several songs on an internet player! x

LAVOTCHKIN 'The Oldest Suicide Cult'
5 Track CD EP (STA 010)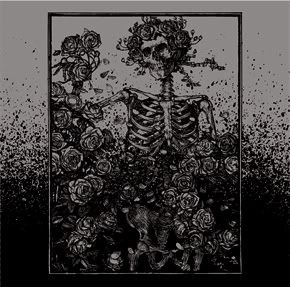 Buy The Oldest Suicide Cult EP online via the shop links bellow.
Our EP is also Distributed by Shellshock distributionso should be available for purchase at your local HMV's.(If it isn't in you will be able to order it into the shop.)