Members: Charley, Chris, Les, Scott, Jeff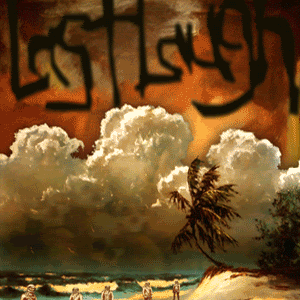 Be our Friend!
LAST LAUGH MYSPACE
Last Laugh is a five piece "punk" band from South Florida originating in 1997. Their message is of persistence. Persistence in life, in love, in morality, and persistence to change the way we look at the world. Last Laugh has been touring the US for over six years and have been doing so on the their own. From self-producing their records to booking tours to artwork, these guys are living a DIY lifestyle. "Nothing and No one will stand in the way of that." This is the overlaying message in their latest Release "No Regrets". There is nothing wrong with making your own path and thats what has kept this band going for a decade now.
In the next year Last Laugh will realese a series of 5 song Ep's in an effort to keep putting out new music on a regular basis. The first cd of this concept is titled "Invader" and will be available by the end of summer followed by a series of tours in support of the new cd.
"Every minute is worth it to us. Youve gotta make every second count and thats what we tried do with our music," says Tobin in closing. "We tried to make every song count, like it was going to be the last thing we ever recorded."
Like it or not Last Laugh is here to stay...