Members: Kevin, Shane, Sean, Woody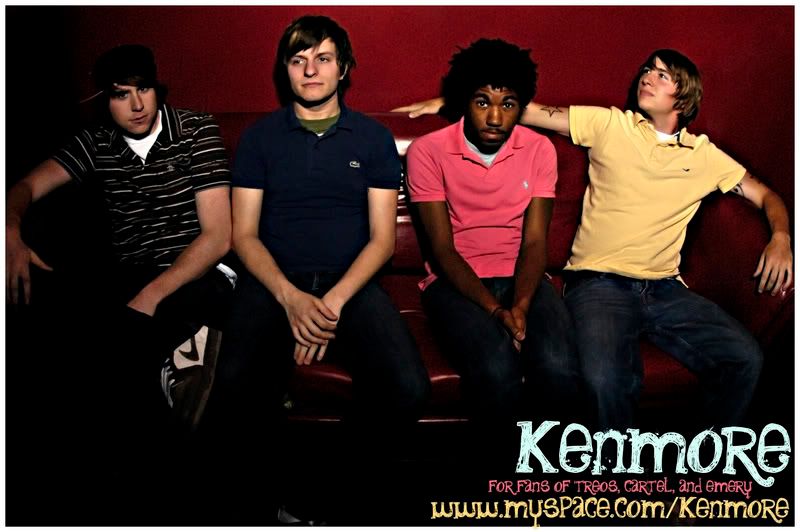 Bio
Kenmore's upbeat but melodic indie rock has shaped them into one of the top bands to watch out for on the east coast. Formed out of the ashes of two successful rock bands from Fredericksburg and Fairfax in 2005, Kenmore has been on two successful self-booked tours and played countless amount of shows with bands such as Copeland, Chiodos, Reliant K, and many more. With the help of Paul Leavitt (all time low, over it, senses fail) Kenmore recorded their first real EP in August 2006 to be pressed and sold. It is this group's ability to compose unique songs with catchy chrorus but technical parts that will generate such success within the music industry. Setting themselves apart from the local scene already, Kenmore hopes to further their success in the modern regional rock scene. Known for their amiable personalities and killer live show, there is no saying where this band could be a year from now.
Check out our
NEW
side-project
here
Store
The Kenmore EP Now Available On iTunes!

be our friend
Be on Kenmore's Mailing List!
Enter your name and email address below:
Name:
Email:
Subscribe
Unsubscribe
contact info
THE BAND:
kenmorerock@yahoo.com
MANAGEMENT & BOOKING:
Mark Wood
Mark@themachiavelligroup.com