Members: Travis and Dave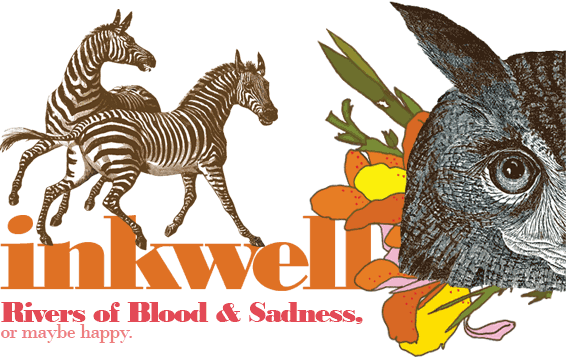 "Rivers of Blood & Sadness, or maybe happy." is out now! Buy it at iTunes for only $9.99!!
Our exclusive digital EP "Flotsam" is
available now for only $3.99
!
Pick up "These Stars Are Monsters" for only $9.11 right now at the
111 RECORDS STORE
!! This is the best deal yet, so take advantage!








Inkwell is the brainchild of former My Hotel Year frontman, Travis Adams. Together with Dave Pierce, Inkwell brings a new sound to the rock scene with their intricate melodies, clever production, and energetic vocals. Their combined 20 years of record making experience is quite evident considering the lyrical intricacies, picture-perfect songwriting, and slick production. Inkwell's debut video is a groundbreaking animated gem poised for success at the major music video channels. Look for Inkwell on the road, on the radio, and on TV this summer.







Canon
Dearestazazel
Devin Lima & The Cadbury Diesel
Kiernan McMullan
Little Pieces
The Reign of Kindo
Rookie of the Year
The Spill Canvas
The Windupdeads