Members: Cristina, Jordan, Brock


FR came together, truly, as a band in October of 2004.

The subsequent music encompasses embracing lyrics, passionately delivered by a powerful voice, melodic, dramatic and intricately performed acoustic guitars, electric guitars and keyboards. Driving, rock drumbeats set an exciting pace and a moving groove.

Farewell Redemption combines the best aspects of traditional alternative rock music and a new, modern, completely original vibe. The resulting sound and performance creates a wall of sound, roaring, hook-laden music and engaging vocals that you won't soon forget or want to.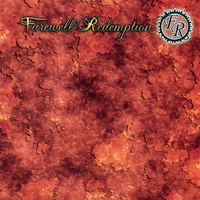 -----------------------------------------------------------------------------------------------------------------------
*****NEWS - Farewell Redemption is searching for a drummer to round out our live line-up! In the meantime, we've been playing out "unplugged" to great reception throughout Long Island.

We are looking to for acoustic and unplugged acts so if you'd like to set up a show, drop us a line!!!
*****
-----------------------------------------------------------------------------------------------------------------------
Visit us on the web at
www.FarewellRedemption.com
Be our friend at MySpace:
www.MySpace.com/FarewellRedemption
FR has been added to MORE PodCasts with great reviews!!! Visit these sites to download the episodes. You can check out the FR feature and hear some awesome new music from bands across the country.
http://www.wickedgoodpodcast.com/
(Episodes 10 and 16) "Get By" and "Hanging On" were featured and an instrumental piece called "Remember Hope" is the featured, weekly outro music.
Some GREAT reviews from around the web:
This duo from Long Island have a powerful guitar driven sound with smooth, haunting vocals akin to Sarah Mclaughlin. Check out the song Get By -www.RadioIsDead.net

Farewell Redemption has been played on a ton of podcasts (it will be cool to see Indie Music Sampler at the bottom of that huge list on their MySpace page). This duo has been making music for almost three years now their music keeps getting better and better. -Indie Music Sampler

Long Island's Farewell Redemption has sent us a few tracks. Labeling their music Alternative simply doesn't do their work justice. There are tones of heavier music, traditional riffs with a touch of acoustics. We're spinning 4 tunes from their intricate and passionate music catalog. -Capital Rock Show PodCast


Here's the ever growing list of the shows on which we've been featured:

http://www.asscastpodcast.com/(Episode #45)
http://www.crystalone.net/chimera.xml/(Episode on 5/1/06 and 9/18/06 - Both "New Release Monday")
http://www.guyinatie.com// (Episode #10)
http://www.audiopandemicshow.com/ (Episode #60)
PodSafeRevolution/ (Episode #5)
http://www.lanceandgraal.com//(Episode #40)
http://www.rrradio.com/(Episode 65)
http://www.unsignedrockpodcast.com/ (Episode 9)
http://www.gastropodum.de/(Episode 4)
www.robkast.nl (Episodes 37, 38, 43 and 45)
http://instrumental.podomatic.com/ (Current Episode)
http://www.lanceandgraal.com/(Episode 40)
http://www.drunkanddisorderlyshow.com (June 11th show)
http://musicguy.podomatic.com/ (Episode 23, 30)
http://quirkynomads.com/wp/2006/06/19/podcast-kale/ (Follow link for episode. Remember Hope was played during a literary reading)
http://web.mac.com/darylkulak/l (Episode on 6/21/06)
http://www.independentcast.com//(Episode 19)
http://www.podplaces.com/(Episode on 6/24/06)
http://www.podfeed.net/podcast/Siren+Rebellion/2169(Episode 53)
http://www.newrockshowdown.com/(Episode 15)
http://www.secaucast.com/(Episode 1)
http://www.financialaidpodcast.com/(Episodes 292, 295)
http://www.lifeontap.net/ (Episode 1)
http://www.501c3cast.com/shownotes.asp (Episode 51, intro/outro music)
http://www.robbysmoove.com/blog/(Episode 44)
http://www.fallofautumn.com/ (Ever After was played during a literary reading)
http://braincast1.blogspot.com/ (Episode 40 and 47)
http://www.highorbitpodcast.com (Episode 26)
http://gingerbohemian.libsyn.com/ (Episode 2)
http://www.careermomradio.com/ (Episode 1)
http://www.closetgeekshow.com/ (Episode 45)
http://creamofthecrop.cc/ (Episode 4)
http://www.podshow.com/shows/ (episode 8)
http://dailydialupnewsandmusic.libsyn.com/index.php?post_id=126004 (Episode 17)
http://mewzikcast.com/ (Episode 14)
http://theunradioshow.podomatic.com (Episode 30)
http://www.youaretheguest.com/ (Episode 57 - Jordan Pier does a quick interview)
http://www.catholicunderthehood.blogspot.com/ (Episode 79)
http://www.thephiller.com/podcast (Episode 61)
http://www.alleged-iguana.com/bnf/06-oct1.htm (Episode 130)
httphttp://www.earthmusicnetwork.com/salu2podcast/ (Episodes 40, 42, 43, 57) Check out Zory doing a Karaoke version of one of our songs!
http://www.thamike.com/awfulshow/(Episode 17 - Jordan Pier does an interview - AWESOME PodCast)
http://generacionpodcast.blogspot.com/(Episode 1)
http://www.lanceandgraal.com//(Episode 60 - Another interview. Interesting stuff about PodSafe music)
http://www.koobaradio.co.uk/shows/jonny_yeah_show/2006_10_31.html
(October 31st show)
www http://lostsocksinsanity.blog-city.com/show_93_farewell_redemption.htm (Episode 93)
www.http://www.buddyculver.com (Episode 38)
http://ultimateparent.blogspot.com/ (Episode 1)
http://mmreadingroom.com/mike/podcast.html/(Episodes 39, 40)
http://eclecticmix.com/Show.asp?S=71(Episode 71)
http://www.techcastweekly.com/
http://safecast.vmlf.net/ (Episode 34)
http://blissfullyunfulfilled.libsyn.com (Episode 11/26/06)
http://gnmnetworks.com/hhx (Episode 12)
http:// http://nateandmalcast.podomatic.com/ (Episode 7)
http://www.earthmusicnetwork.com/salu2podcast (Episode 76)
http://www.rockandrolljew.com (Episode 46)
http://www.archive.org/details/EatingDisordersVigil (Direct link)
http://goodbeershow.com/?p=321 (Episode 115)
http://rubyfruitradio.com/ (Episode 119)
www http://www.monochromemuseum.co.uk (Episode 77)
http://www.podcastcafe.de (Episode 96)

Some recent e-mails about FR:
(Recieved from fans through our MySpace page at
MySpace.com/FarewellRedemption)


"...You guys sound amazing! "Release Me" rocks and "Get By" is so catchy.. After one listen you can't help but hum along to the chorus. You can't 'type cast' the sound.. It's unique AND good.. A rare combo these days!!!"

"...I really enjoyed the music that I heard on the myspace website. I listened to those 4 tracks all afternoon recently as I was working on the computer..."

"...And a last note, your band is truly amazing. There is no need to thank me, I should be thanking you for putting out music and lyrics with meaning. Not mindlesss drabble that doesn't make you think or take you back, Farewell Redemption has the ability to move you, if everyone would just take a second and listen..."

"...I absolutely loved these songs--it's exactly the type of music I normally listen to--kind of a pop/rock/folkish hybrid..."

"...Seriously, that song does more in under 3 minutes than the 5-minute
musical masturbating that's on the radio or mtv..."

All contents Copyright 2006-2007 Farewell Redemption