Members: Paul E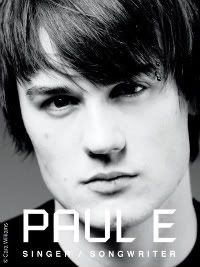 "Dead Original" is a project started by singer/song writer Paul E aka Paul Wandtke which or who is a crazy/troubled youth, probably crazy by the influence and sonic sounds of Motley Crue, Nirvana, Pantera, NOFX and more. Paul got his start in the music industry as a professional drummer.



Listen to Dead Original's upcoming single 'Never Come Back': http://youtu.be/-ISz6KYxEEw Dig in to PaulE's music it's hypnotic, infectious, tragic and real. A passion over precision attitude.


Check out Dead Original's debut single/music video now featured on BLANKTV: http://youtu.be/mvPOzBTm7IM

Described as passion over precision 90's feel w/ a modern pop twist.

Dead Original is currently shooting a new music video for Dead Original's second single 'Crazy About You' and they're also demoing for a debut album release. Check out this recent blog about their recent music video shoot for Crazy About You: http://twitpic.com/985o37


Some more random facts about Paul:

Attended Boston's infamous Berklee College of Music, likes girls, beers and skateboarding.