Members: Will Perza, Drew Donegan, Brad Evanovich, Dan Garrighan, and Eddie Palko

--------------------------------------------
Clearview Kills formed five years ago in Pittsburgh, PA. The band recently broke up in December of 2006 and reformed again in June of 2007. After the 6 month break from each other Will Perza, Dan Garrighan, and Drew Donegan reformed the group once again to make a final effort to complete their follow-up record to their debut EP "Wrap This Around Your Neck..". Donegan states, " I feel that this upcoming release will truly define us as a band and as people." The initial chemistry that created the EP is back, with Ed Palko back behind the drum set and added depth to the rhythm section with long time Pittsburgh musician Brad Evanovich on Bass. The guys were self-proclaimed "scene roamers" but Garrighan also sees that coming to a close. Garrighan added, "I think this upcoming record will be more of an "album," rather than a collection of songs" like the bands pervious effort. The bands screamo/post hardcore sound has evolved into a punk/rock hybrid that will keep Rush fans pre-occupied with technicality and is equally equipped with rock radio ready choruses that has truly rounded out the bands unique sound.

With quite an extensive touring history, Clearview Kills has tantalized East coast music fans with their exciting live performances that are fiendishly hard to dislodge from the mind. The band has toured the states several times, sharing the road with acts such as: The Suicide Machines, BandCamp, River City High, and landed an opening slot on The Matches/MC Lars/Whole Wheat Bread tour last year. The band also took their punk influenced rock show to the hectic road life of the Van's Warped Tour in 2006. Furthermore, in August of 2006, the band had a two-week trek through the rainy country of Europe, establishing a long-term relationship with overseas fans!

Influenced by the big ska/punk revival of the 90's, these boys bring a myriad of variables to the table. Having shared the stage with such acts as My Chemical Romance, Terror and Catch 22, these boys have some definite street cred under their belts. Clearview Kills finished recording their debut EP at the world famous Clubhouse (George Clinton, Fountains of Wayne, Murder By Death) in Rhinebeck, NY with Daniel James Goodwin at the helm. Keep an eye out for the bands comeback shows this summer and fall. The band will also be busy putting the finishing touches on its follow up to "Wrap This Around Your Neck..". In a recent interview with AMP Magazine, Donegan promises "The new songs will blow away anything you've heard from us before and hopefully raise the expectations of critics and fans alike!!"
-----------------------------------------

YOU LIKE? YOU'LL LIKE: Boy Sets Fire / Boys Night Out / A Wilhelm Scream
-Alternative Press Magazine's "Unsigned Band of the Month", Issue #207; Oct. 2005

ClearviewKills is currently working on a follow up to last year's "Wrap This Around Your Neck.."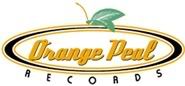 Pre-Order the New Re-Release of "Wrap This Around Your Neck..":



Myspace: (Be Our Friend)