Cedar Street is a hybrid Recording Studio/Independent Record Label founded in 2006 by musician/producer/engineer Ted Richardson (Oh My God, Live To Tell, Portugal The Man). Located in the Port Richmond area of Philadelphia, PA, Cedar Street resides on the third floor of the century old Atlas Building, formerly a casket factory, complete with casket conveyor belt and manual elevator still in use today. With it's lofty ceilings, spacious rooms, and large windows that endlessly invite in natural daylight, Cedar Street offers the artist an opportunity to concentrate on their craft, not their 'work'. We invite you to come in for a visit any time.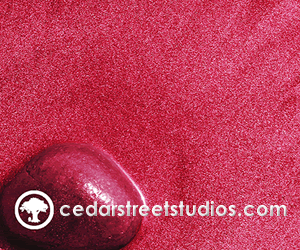 3211 Cedar Street, Studio C9
Philadelphia, Pa 19134
Phone: 215-413-120
E-mail: booking@cedarstreetstudios.com






Mixing:


With highly experienced Ted Richardson, and the equipment used in the studio, your songs can be mixed from anywhere in the world, even from your own home. At Cedar Street Studios, we pride ourselves on the ability to reach your songs full potential when mixing and mastering. Shelly Yakus said, "Ted treats my clients right, and I really like the results I get. I think it's a world class result, and my clients think so too."





Mastering:


Artie Kornfeld, producer of Woodstock and former president of Capitol Records, says that"I found that I was shocked that what came out of Ted's was as good as a $200 an hour studio in New York or Los Angeles". Richardson and Yakus spent countless hours cultivating a method of mastering that is truly groundbreaking and sonically amazing.