Members: Chris- vocals, Jon- guitar, Julian-guitar, Bones-bass, Greg-drums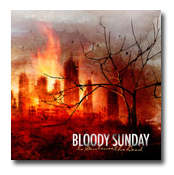 To Sentence The Dead
Listen Here
Buy Here
Bloody Sunday on Myspace
Virginia Beachs own Bloody Sunday was founded in May of 2003 with the desire to play the fast, energetic hardcore the members had grown up on in the vein of Strife, No Innocent Victim and Buried Alive. Bloody Sunday use their music as a platform to share their convictions of faith and friendship and inspire the listener to look deeper then a shallow scene.
News spread fast and within 10 months of the bands inception they were signed to Strikefirst Records where they released their massive EP They Attack At Dawn which pushed them to quickly become one of the fastest rising and most hyped bands in hardcore. Taking their energetic live show packed full of circle-pits and stage dives to the road, they have shared the stage with come of todays best hardcore and metal bands including Bane, Comeback Kid, xDisciplexAD, Intergrity, Six Feet Under, Blacklisted, Sinai Beach and Shockwave.

Their new album To Sentence The Dead hits the streets on May 10th boasting a slightly new line-up and some fresh ideas that will turn the most subdued crowd into a mosh-pit and leave you with your fist in the air singing-along to their catchy choruses.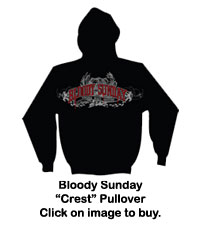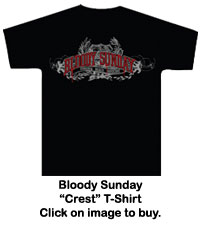 Check out the Facedown Records PodCast!