Members: BLACKTOP MOURNING
BLACKTOP MOURNING, a Rock/Pop Punk Band from Chicago,RELEASED THEIR FIRST MAJOR RELEASE - "NO REGRET" in stores and online on MAY 15th. ALL MUSIC GUIDE calls 'NO REGRET' ....ALL MUSIC GUIDE.COM 2007 CALLS "NO REGRET"...."ONE OF THE MOST EXCITING DEBUT ALBUMS BY A ROCK BAND IN YEARS!!...."
BUY IT NOWAT EVERY RECORD STORE IN NORTH AMERICA!, ONLINE, IN STORES, or DIRECTLY from us!
BUY NOW! CLICK ON OUR STORE BELOW"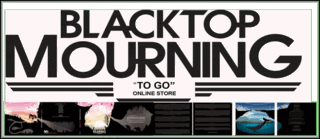 After self-releasing our debut EP in late 2005, within two weeks we were offered a deal with MTV. Within a few months, we were featured not only on MEET THE BARKERS 2, we ended up 2006 by being FEATURED ON 13 MTV SHOWS!!!
Featured Artist on MTV.com - Featured on the upcoming show, 'THE HILLS", FINAL FU --MAKING THE BAND3, NEXT, PARENTAL CONTROLS, WHY CAN'T I BE YOU, PIMP MY RIDE, DATE MY MOM, VIVA LA BAM SPRING BREAK, AND MORE!!
Chicago's Premiere Rock Station called us, "The Band to Watch in 2006!"