Members: Alan, Danny, MattTroy, Daniel, Billy
Contact: archersnewrival@hotmail.com
Archers New Rival - Insert Clever Chorus Here
Add to My Profile
|
More Videos
CLICK HERE TO CHECK OUT ANR MERCH!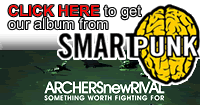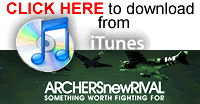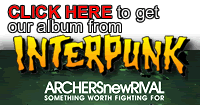 Check out more at our MySpace!
ARCHERS NEW RIVAL is one of Orlando's most promising up and coming acts. STILL UNSIGNED, the band has come a long way since their meager beginnings 3 years ago. Some of their most memorable accomplishments include:
-Opening for Yellowcard at UCF's homecoming kickoff concert in 2005
-Opening band at the Rockstar Taste of Chaos 2006 in Orlando, FL
(Myspace battle of the bands winner)
-Opening band at the Rockstar Taste of Chaos 2007 in Orlando, FL
(Ernie Ball Battle of the Bands winner)
-Featured Unsigned Band of the month in Alternative Press magazine March 2007
Press:
"Like vodka Red Bull, this is high-energy screamo to get you moving. 4/5 stars."
-Axis Magazine
"Archers New Rival get it done on their debut album, and fans of Taking Back Sunday, Thursday, From First to Last, etc. etc. will most likely enjoy this CD. Something Worth Fighting For definitely gets the sound right, and Archers New Rival prove to be just as good as any newcomers in the genre."
-REAX Music Magazine.
for now check out the NEW SONGS!!!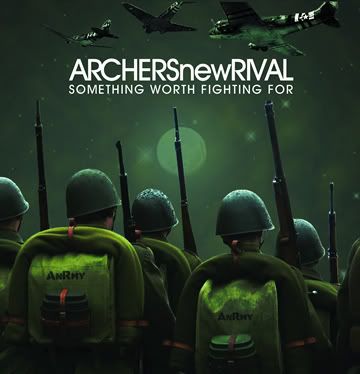 Copyright Archer's New Rival 2005
WEBSITE:
ARCHERSnewRIVAL.COM
myspace page!
Thanks for visiting our page.