Members: Nina Persson, Niclas Frisk, Nathan Larson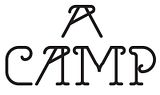 What people are saying about
Colonia
:
MOJO ***
'Persson strikes gold - worthy of the last, doom laden Abba albums, Love has left the room" is her 'winner takes all ' Love has left the room' her 'One of Us' - at its peak Colonia is Lou Reeds bummer supreme Berlin re-interperated by the nolan sisters! What's not to love?'
WORD MAGAZINE
'This record, all about humanity, is just a little bit superhuman'
THE SUNDAY TIMES ****
'harking back to the days when a melody was crafted, honed and polished. These are "proper" songs, and Persson clearly loves singing them'
THE INDEPENDENT
'Persson's lyrical touch is on top form - Pessimism has rarely sounded so beautiful'
BBC.CO.UK
'it's tart, sweet and satisfying - a singer and songwriter in total command of her powers'.
Colonia
Release Dates:
Scandinavia: NOW (Universal Sweden)
UK & Europe: NOW (Reveal/PIAS)
USA & Canada: April 28, 2009 (Nettwerk)
Pre-order Colonia
Single "STRONGER THAN JESUS" available for digital download:
Scandinavia: NOW (Universal Sweden)
UK/Europe: NOW (Reveal/PIAS)
USA & Canada: NOW (Nettwerk)
You can also join us here:
ACamp.net
Myspace
Facebook
Youtube
iLike
Imeem