Members: Julian (Vocals), Nicholas (Drums / Vocals), Mark (Guitars / Vocals), Dom (Guitars)
SHOW YOUR iPOD SOME LOVE!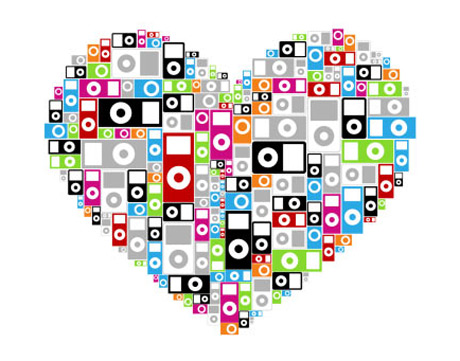 BUY US ON ITUNES NOW!!!
WHERE'S THE PARTY AT?! EP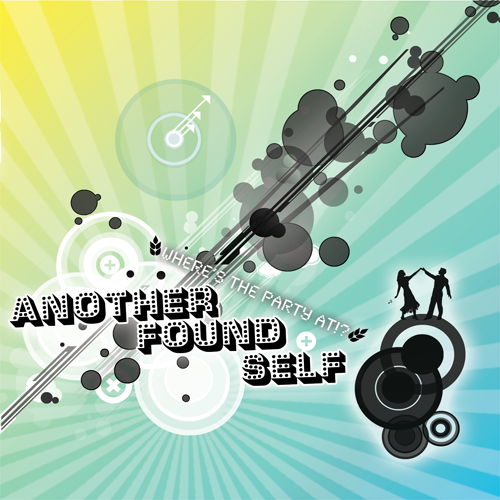 OUT NOW!!!
~Energetic, emotional, and honest -- Another Found Self's goals are simple and pure. They want you to have a good time. They want you to dance, sing along, and clap your hands. They want you to believe as much as they do. Anything that comes their way en route to those things happening (eg. fame, fortune, supermodels, etc.) is just icing on the cake.
DISCOGRAPHY
"Where's The Party At?!"
6 Song CDEP
Released: August 7th, 2007 -- BUY IT HERE!

"...Owns Your Spring & Summer Sampler 2006"
3 Song CD Sampler
Released: April 18th, 2006 -- OUT OF PRINT!
"The Brightest Stars Burn Out"
12 Song CDLP
Released: January 25th, 2005 --
BUY IT HERE!
"The Opaque Sessions"
5 Song CDEP
Released: December 2003 -- OUT OF PRINT!
ANOTHER FOUND SELF HAS...SOLD OVER 4,000 UNITS AND COUNTING COMBINED OF THEIR THREE RELEASES.

APPEARED ON NATIONAL PRIMETIME TELEVISION AS APART OF NBC'S STAR TOMORROW (July 31st, 2006)! THE BAND MADE IT ALL THE WAY TO THE SHOW'S FINAL 10 ACTS!

OVER 100,000 PLAYS ON PUREVOLUME.COM AND HAS NEVER APPEARED ON THE SITE'S FRONT PAGE!

OVER 5,400 FRIENDS AND 125,000 PLAYS ON MYSPACE.COM!

SHARED THE STAGE WITH MANY OF TODAY'S MOST POPULAR NATIONAL ACTS, INCLUDING:
Panic! at the Disco, Hanson, Gym Class Heroes, Head Automatica, Say Anything, The Ataris, Rock Kills Kid, Waking Ashland, JamisonParker, June, Spitalfield, Punchline, Tokyo Rose, All Time Low, As Tall As Lions, Rookie of the Year, This Day & Age, The Junior Varsity, Socratic, An Angle, Men Women & Children, Young Love, The Hush Sound, The Dresden Dolls, The Bled, Pistolita, Transition, Jimmie's Chicken Shack, VH1 Bands on the Run winners Flickerstick, and many more!
WON SEVERAL OF OHIO'S BIGGEST BATTLE OF THE BANDS, INCLUDING:
The 1st Annual House of Blues / Guitar Center Project Rockstar, The 10th Annual Cleveland.com / Mountain Dew High School Rock Off, and Peabody's Battle of the Bands!
BEEN A FEATURED DOWNLOAD ON ABSOLUTEPUNK.NET!

BEEN FEATURED BY MANY OUTLETS OF PRESS & MEDIA, INCLUDING:
Alternative Press Magazine, Skratch Magazine, The Cleveland Plain Dealer, The Cleveland Free Times, Cleveland Scene Magazine, The Pittsburgh Post Gazette, FOX 8 Cleveland, 92.3 KROCK Cleveland, 95.9 KISSFM Youngstown, HOT FM 101.1 Youngstown, 88.1 WZIP Akron, TV24 / CBS Youngstown, The Youngstown Vindicator, and many more!