Shaun Chrisjohn started singing at the age of 5, he knows music is in his heart and credits such artist as Michael Jackson, Brian McKnight, Boyz 2 Men and Stevie Wonder just to name a few.

Shaun gives insight, "I grew up singing in the church choir from elementary to high school, I always knew music was something that was meant for me to do, and now I'm ready to show my music to the world."

Shaun faced many hardships as a child losing his father at only 11 years old, living in a unstable home life but music was something that always keep him sane. "The passion of me making music keeps me going daily and truthfully speaking it's in my blood and something that can't leave my soul."

At age 16 his love for music lead him to music producer Durrell Bottoms who worked with artist like Boys 2 Men Voices of Theory and Pink to name a few. From there he meet and worked with Carvin Haggins known for producing Philly's soul star Musiq Soulchild Matrax Productions which whom he received his first writing credits on Canadian artist Keysha Chante ( Been gone) and Ava Avila (Give me the music) in 2008. At age 18 he joined two singing groups which was short-lived and decided to keep going on as a solo artist.

Still driven and not broken, he was selected to perform at Elmira College which turned out great. Shaun is still evolving and proving that no matter how many doors close one will be sure to open. Passion, drive, and hunger are his motivation to keep going forward.

Recently, Shaun released 3 Radio Worthy Singles "Roc My Love," "Hostage" and "Maroon" to keep his audience entertained. Furthermore, to prove that he's a worthy singer, he does short covers on instagram to gain followers/fans to help keep the momentum going while working on new music. Shaun will never give up until the World hears his voice and the beautiful music he creates.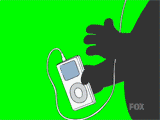 THANKS FOR THE LOVE PUREVOLUME!!