Every day in the world of music there is always new talent breaking each and every year. The grind to get exposed to the world as a new artist is straight focus and dedication. Eventually staying on the path of hard work eventually will soon get you your break, especially if the music is great. Now the world is ready to introduce R&B/Pop Singer out of Philadelphia, Shaun Chrisjohn. Shaun Chrisjohn knows music is in his heart and credits such artist as Michael Jackson, Brian McKnight, Boyz 2 Men and Stevie Wonder just to name a few.

Shaun gives insight "I grew up singing in the church choir from elementary to high school, I always knew music was something that was meant for me to do, and now I'm ready to show my music to the world."

Shaun faced many hardships as a child losing his father at only 11 years old, living in a unstable home life but music was something that always keep him sane. "The passion of me making music keeps me going daily and truthfully speaking it's in my blood and something that can't leave my soul."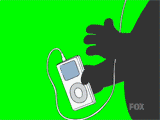 THANKS FOR THE LOVE PUREVOLUME!!